If you are looking for a great randomizer for the game Legend of Zelda, Wind Waker Randomizer is many gamers' most known utility tool.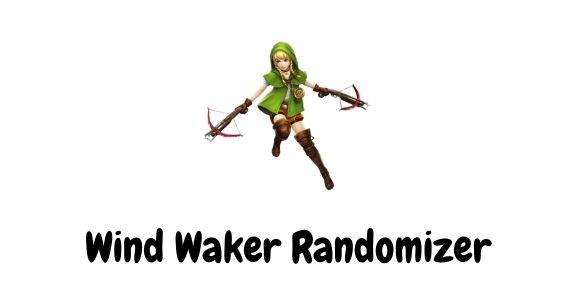 You can get a unique feeling about the game when random things happen each time you launch new gameplay.
It also increases the sailing speed and text speed since it removes most cut scenes from the game.
How does Wind Waker Randomizer Application Improve Gaming Experience?
Since Legends of Zelda Wind Waker is a huge game, even a single run in the game is going to take a very long time if you had to check every one of the locations.
In this case, the Wind Waker Randomizer gaming tool can limit where progress items can appear based on the type of location.
You can skip checking unimportant items that you don't need to beat the game entirely.
For example, Aspects such as heart pieces, bomb bag upgrades, rupees and etc.,
Because, they are the only items that you have in the location types that you don't select.
Sometimes players get bored playing the game because whenever you launch a new round in the game, you get to see the same thing again and again.
Then, the players will act accordingly because they already know the items and objects placed in the game.
So this is when the Wind Waker Randomizer gaming app comes to help you, as it's going to make your gaming experience much more interesting.
So that, you can make your gaming setup completely different and progress through the game with a fresh mind and new aspects in the gameplay.
In that way, you will not know what is coming up next.
In addition to that, you can experience open-world gameplay from the beginning of the game.
So it will allow you to explore the locked maps in the Legend of Zelda game without having to spend much time on the gameplay.
Read – GameGuardian mobile games management tools
Guide to Download the Wind Waker Randomizer Application for Legends of Zelda
You can download the application on windwakerranzomizer.pro.
The size of the download file is 43.7 Megabytes
After you have downloaded the file, all you have to do is extract the file, and then you can launch the Wind Waker Randomizer file.
Since there is no installation process included. You can straightaway start using this gaming utility application right after you decompressing the file.
Supported Platforms
You can run Wind Waker Randomizer App on various platforms like Nintendo Game Cube, PC, MAC, and Wii.
In order to run this app on your Windows PC, it should be updated with Windows 7 and above versions.
If you prefer, you can use an emulator like Dolphin, which enables you the option to play various Nintendo games on your PC in HD quality.