HushSMS APK is an android based application available for different types of short messaging services.
So this app has features to send simplified versions of SMSs to more advanced versions of SMS.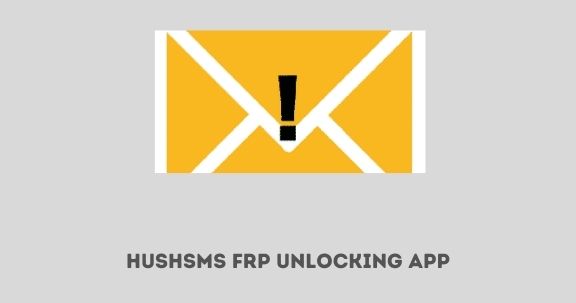 Therefore, many android users get the benefit of the HushSMS APK for different types of activities.
HushSMS APK Supportability for Android devices
HushSMS App was primarily developed to overcome the FRP Bypass issue of Samsung devices.
IF you are not aware of the FRP lock, here is a brief explanation of the issue.
FRP stands for Factory Reset Protection.
This is a security layer introduced by the android operating system to protect your device.
However, in some cases, this protection creates additional issues by falsely activating, and that's why you need an app like HushSMS APK to get rid of that problem.
Generally, this FRP issue occurs when you are buying or selling a 2nd hand android device.
When you reset the setting to default settings in your device, it sometimes gets locked.
So, in that case, you have no other way to unlock your device because you can't access your device.
In that case, people use FRP Bypass tolls like HushSMS APK on another android device to send information required to unlock the locked device.
This application is a free app, and therefore you do not have to spend money on a mobile technician to unlock your FRP-locked device.
All you have to do is follow the correct procedure and get your locked device unlocked.
HushSMS APK is compatible with many types of android devices, like Samsung, Lenovo, Xiaomi, HTC, Nokia, and so on.
Further, you have to make sure that your device has the latest android version installed before you use this FRP Unlocking app.
In addition to that, it is always recommended to get the latest version of the HushSMS APK as well.
How Does HushSMS App Work?
As we have mentioned earlier, you have to install the HushSMS APK on an android device that does not have any issues.
In other words, the device should be well functioning and should not have any FRP issues.
Once you have installed the HushSMS apk, you have to go to the SMS services feature in the app and choose "WAP PUSH SL."
This is a type of SMS that can send the information required to unlock your locked device.
You can study more information on the application's website as well.