ARC Welder is one of the best android emulators in the Chrome web app store.
This lightweight android emulator has become so popular all over the world for its simplicity and efficiency.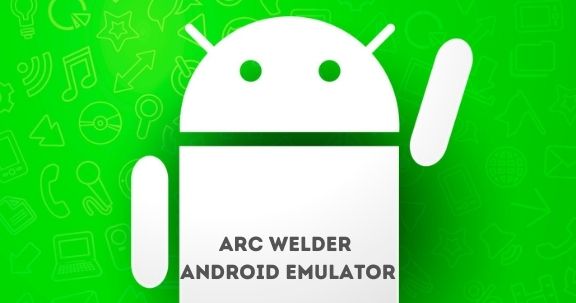 More importantly, ARC Welder Application is a free application, and you only have to have the Chrome web browser installed on your device in order to use this app.
ARC Welder Functions Review
ARC Welder Android emulator is not a complicated and heavy app as other similar android emulator software applications.
If you are a regular Android emulator user, you might already know that android emulators like Bluestacks, Nox, and MEMU Player are so heavy to the computers.
Personally, when I installed and opened the Bluestacks application on my Windows 10 laptop, it took few minutes to launch the application.
Even after it is launched, it consumes almost all the performance of your computer, and you might not be able to handle other tasks on your computer while running a heavy android emulator like Bluestacks.
However, the ARC Welder android emulator usually do not create such kind of issues, and you do not even feel when it is launched.
It may be because this android emulator comes as a web browser extension, and it is not a separate PC software.
In other words, you have to install the Google Chrome web browser in order to get this app.
At the moment of writing this guide, the ARC Welder android emulator web browser addon is available only for Google Chrome.
So that, you might not be able to get it on other web browsers like Firefox, Opera, Safari, and so on.
Unique Features of ARC Welder android emulator App
As we have elaborated earlier in this guide, one of the main unique features of this app is that it is a web browser extension while all other android emulators are separate PC software.
Therefore, as long as you have the Chrome web browser on your device, you can install it.
It does not matter whether your device is a PC, Mac, or Mobile device.
You only have to have Google Chrome to install the ARC Welder android emulator.
Another interesting feature of this android emulator is many android app developers use this as a resource tool for their app development projects.
For example, the ARC Welder android emulator allows testing android apps in different resolutions and other compatibilities.
Finally, the ARC Welder is a multi-purpose android emulator that you can use for android mobile games and many other things.