Transmac is a software application developed for Windows users to convert and read Mac-formatted files and drives.
It's an obvious requirement nowadays because many people have both Windows computers and Mac computers.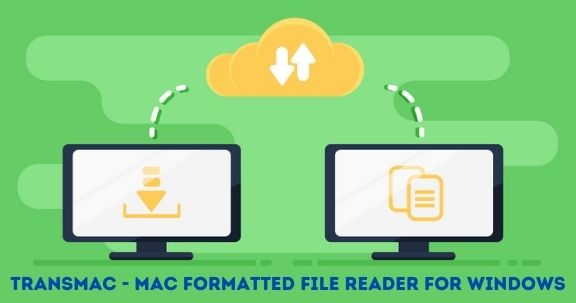 So, in that case, the Transmac application will help you to transfer Mac-formatted files into your Windows OS running PC seamlessly.
Tranmac Detailed Operational Features Review
When you have a Mac computer and a Window PC, the transfer of files, drives, data and so on are usual.
Because when you work on both of these computers, there are chances that you will have to cross the both.
Transmac application will act as an intermediary platform in this case and will allow you to transfer data between Mac and Windows instantly.
You might be thinking as to why someone wants to have two computers with two operating systems.
Well, there are some people who prefer Mac for certain types of specific activities.
For example, many people use Macbooks for Graphic designing and video editing, while some people prefer windows pcs for video gaming.
So when you do both of these activities, you will get two devices.
That's why you need to install the Transmac application install on your Windows PC and make it ready for any Mac-formatted file that it gets in.
This application has developed and designed in a way that average pc users can easily operate it without any trouble.
So when you have installed Transmac App, its dashboard will be like a tree view panel.
So, one side is dedicated to input files. That is mac formatted files.
The other side of the application dashboard represents the destination folders locations and drives.
So all you have to do is simply drag and drop the mac formatted file to the destination folder that you want to store then in your Windows PC.
It is simple as that.
Further, Transmac reads and convert mac file much faster than any other similar software.
So that, it will not waste your time.
Is Transmac App Free?
Unfortunately, the Transmac software is a paid app, and you will have to buy a licence key if you are to use it in the long run.
However, if you want to use it once or twice, then you do not need to buy the software because you can use this app for free for 14 days.
To do that, you have to register for a trial account, and you will get all the premium features free for 14 days.