Realm India's explosive has become the world's most popular and fast-growing handset brands globally. So now the company has expanded into a new theme such as lifestyle technology to cover the market with some latest products.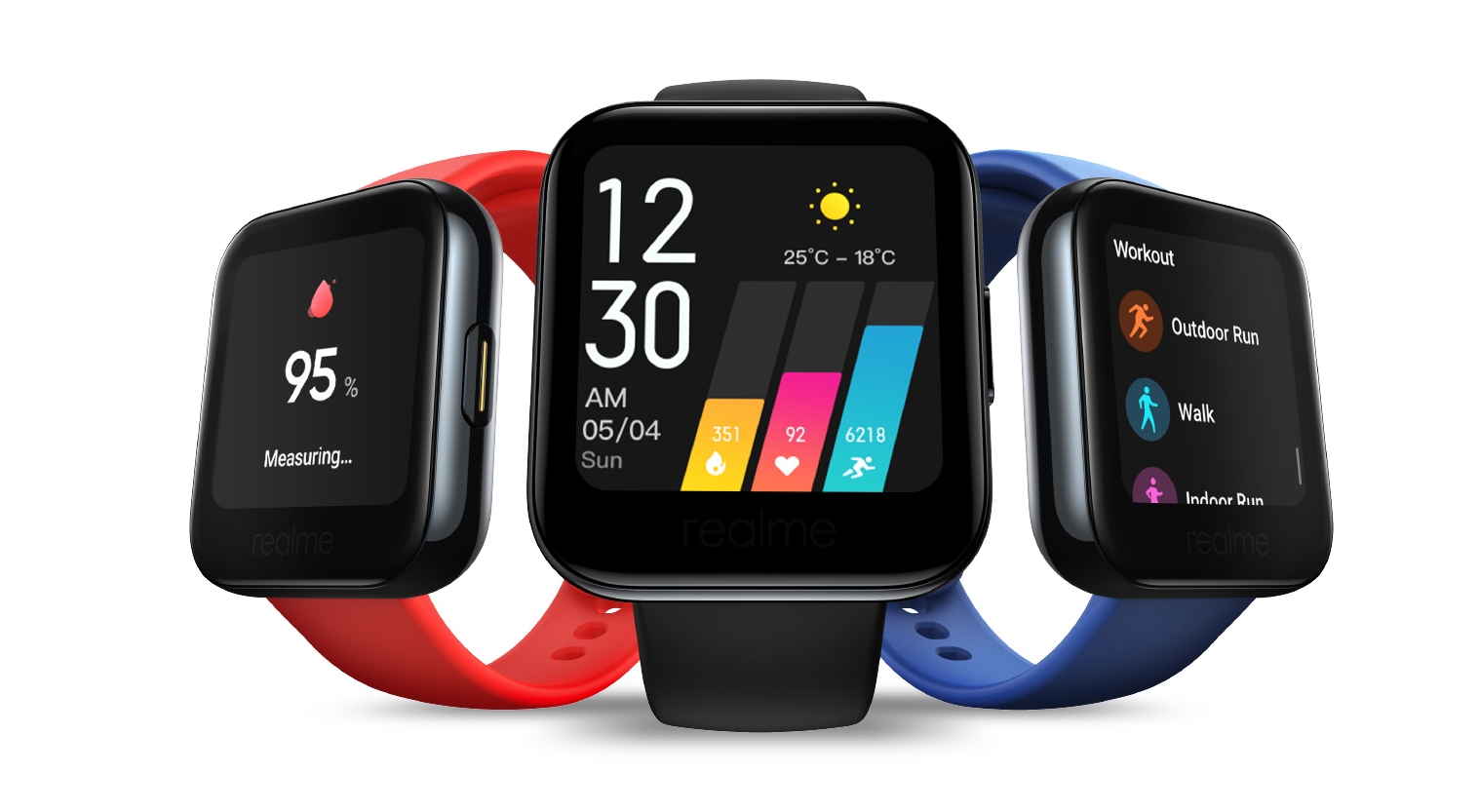 The latest Realme smartwatch, the new concept now available in for the general public. It comes with a rectangular layout that similar to an LED display about 1.4 inch 320×320. This is too much identical with the Android custom version. Most highlighted benefits are the ability to display notifications, make phone calls, music controllers, and supported the most common procedures of other smartwatches.  
About Realme smartwatch
Realme smartwatch is one of a good idea for the worldwide young generation. So now it is getting popular among society and because of its amazing facilities. When concerned about the battery power of the device, the device claiming 9- 7 days stronger battery life, and when you turn on the power-saving mode you can expand the battery life for 20 days.  
Features of the Realme Smartwatch
1.4 inch colored LCD display 

320×320 pixels 

2.5D – Corning Gorilla Glass 3

Weighs 31g 

256X36.5×11.8 mm measures 

Square display 

Wrist straps about 20mm and it is removable 

Dust resistant

Water-resistant. 

Available with new 12 watch faces 

100 watch faces about to come soon

Watch face default displays time, steps, date, weather, calories, and heart rate
When concerned more about Realme watch it adds many functions to improve its usability. So here it includes the new fitness band that was launched in last March. Sensor for heart rate, cricket-tracking( India-targeted ) mode, and sleep monitoring are other highlights. The new design large screen increases the overall look of the smartwatch and this is a kind of "Fitbit-style smartwatch.
The watch will nearly cost about $50 (Indian Rupees 3,999) and you can order it from the official Realme website or Flipkart from the 5th of June.
Realme TVs
Realme TV is smart as well as Realme smartphone. Now there are popular pair brands such as One Plus and Xiaomi introduced Android TV series to the market in India. So there is a 720p 32-inch option and 1080p 43-inch option available. The number 4K option is also there. But Realme sets the compatibility about HDR10 and HLG that allows us to reach up for 400 nits for the overall brightness. Herewith the Realme TV, it uses a media processor with quad-core and quad speakers certified- 24W, Dolby audio. 
Features of Realme TV
Comes in two screen sizes(32-inch and 43-inch) . 

Bezels thin about  8.7 mm. 

1366X768 pixels resolution for 32- inch TV

1920×1080 pixels resolution for 43-inch TV 

Device powered by the popular MSD6683 MediaTek processor 

Stereo speakers with 24W quad 

Dolby Audio
The RealMe 43-inch TV selling for $290 -Indian rupees 21,999 and mode; 32-inch selling for $170 – Indian rupees 12,999. 
There is also another collection of Realme devices such as Realme new Buds Air Neo for $40 and it includes better-sounding, wireless earbuds, power bank -10,000mAh power bank, and many more.