Now for your smartphone, nox player is the best way to use as a mobile emulator. Nox player is one of the highlighted android mobile emulators and now you can easily enable games to your PC through this most famous android emulator. You can easily download nox player directly from the internet and the process is completely free and reliable.
Nox player is a wonderful way for all the game lovers as it allows you to download mobile games to your PC. Therefore now it enables you to download multiple mobile games to your PC and play them on a big screen.
What is this nox player? 
In shortly we can introduce nox player as the best android emulator for game playing. With this mobile emulator, now you can easily download games to your PC. So game lovers must be updated with this latest opportunity and finally, you can freely download nox player directly from the internet.  
After successfully you install a nox player, it is necessary to upgrade it with the latest version. The reason for that is, the latest update is fulfilled with updated features and opportunities. Then you can download and install several games to your smartphone without any difficulty. 
Nox player is an entirely optimized application. This is the most recommended android emulator rather than plenty of free mobile emulators. So finally users will get the best mobile game experience here with nox player.
Finally, it supports script recording, keyboard, gamepad, and plenty of other instances. 
Features of the nox player 
If you planned to download nox player, then you have to select the latest version. Here it includes updated features, functions, bug fixes, and many more facilities. Now you can download this latest version for windows, and macOS supported PC devices. For Windows PCs, the application is nearly about 344MB and for Mac, it is nearly 367MB. Bignox develops nox player and this is a freeware. 
The latest update powered by Android 7 

Support multiple- instances

Increases the user experiences that are related to mobile gaming facility on PC devices via keyboard, gamepad, and mouse.

Supports with nine languages. English and Chinese are also included.  

GDPR compliance

Automate complex repetitions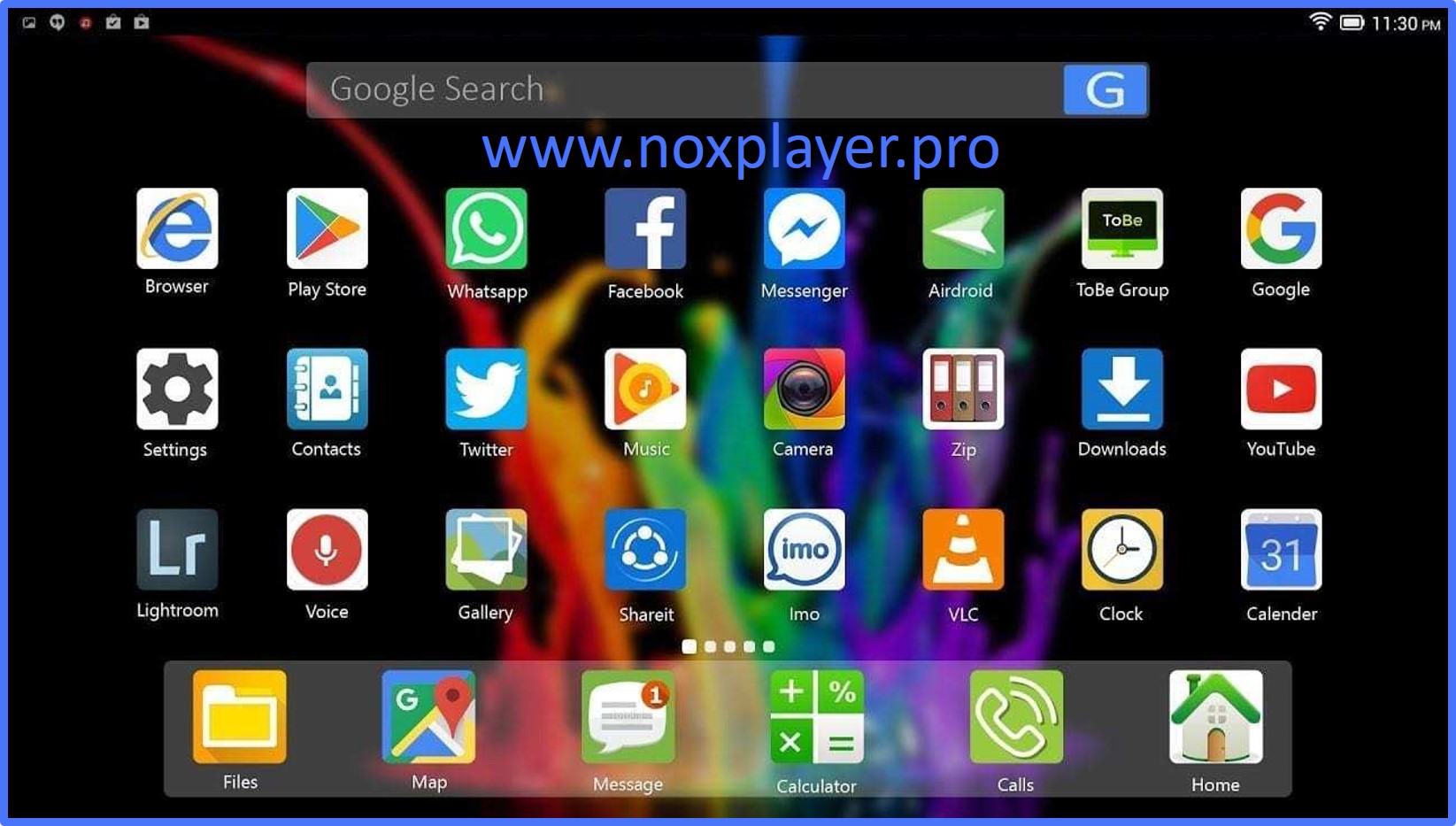 How to download and install Nox player 
Now it is possible to download nox player directly from the internet. The process is completely free and let's see how to follow the instructions to download and install the Nox player for your PC devices.  
Step 01: It is possible to directly download Nox Player from the official nox play website.
Step 02: Open the downloaded installer file. Now it begins to install it to your PC device.
Step 03: After the installation complete then it is the time to launch the android emulator. Here you can easily find it from Google Play Store.
Step 04: Open your Google Play Store app. Sign or log in to your account in Google.
Search games as well as apps. Now you have to tap on the downloaded apps to begin the install process through Nox.
Finally, you did it. Si then you are free to enjoy thousands of mobile games using your PC, without any messing.