Apple officially released its new iPhone SE 2020 for most waited Apple users. This is actually the most flexible iPhone in 2020 as it comes with the most advanced features and for just a lovely price. The latest iPhone SE physically looks like iPhone 8. But in performances, it totally similar to iPhone 11.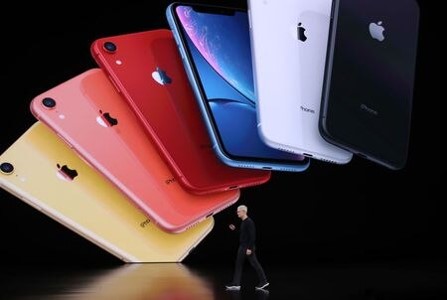 Apple gives an amazing opportunity for Apple users to get this latest experience for a bearable price. It means, Apple Hands-On with the New Low-Cost 2020 iPhone SE, So are you ready to buy it? 
What's about this new iPhone SE? 
In 2020, this is the first Apple handset released for worldwide users. This is totally different from the original iPhone SE and this is a new concept iPhone. So in the iPhone 8 design, it installed iPhone 11 facilities. So iPhone SE 2020 version has good features from other Apple flagship devices. Basically, it has A 13 Bionic chip. This is the best ever fastest chip that comes for iPhone and iPad devices. Apple adds the iPhone CPU power as well as the GPU power that included in powerful and expensive iPhone devices. 
The newbie release iPhone SE has 3GB of RAM. The major model starts on 64GB, and for some older versions storage starting from 16GB boot storage to upwards. For an additional $ 50, you can get flexible storage of 128GB, and a storage of 256GB  layer for those with plenty of images or music.
The latest iPhone SE camera is confusing. Apple does not add any latest hardware option from the iPhone previous 11 series. So here the 2020 iPhone SE  design with the same facilities as iPhone 8, using the single lens.  However it is, some software improvements can be seen with the latest SE device. So herewith the latest update it includes new photography techniques for the newbie  A13 chip. Using some other hardware tweaks, the new iPhone SE comes with better facilities rather than the ‌older iPhone SE‌. So it supports to capture better photographs. 
Features of the latest iPhone SE 2020 
As we know there we can see a collection of latest features include in this iPhone Se version rather than the previous one basically it supports iOS 13 and upwards. It includes advanced technology similar to the iPhone 11. And there are thousands more. Let's see some of them. 
4.7-inch display

A13 Bionic chip

iPhone 8 design

Red, white and black colors

$399 starting price

Touch ID

Single-lens rear camera

3GB RAM
Performances of the New Low-Cost 2020 iPhone SE
As far as video is concerned, the iPhone SE could able to record 4K video at 60 fps. It is an incredible feature of a smartphone when concerned about the price. The video quality is amazing and those recorded videos with the new iPhone SE are great.
 Here this new ‌iPhone SE‌ sports Gigabit LTE, which is par with ‌iPhone 11‌ category. Then it supports WiFi 6, the A13 Bionic chip, well designed, advanced technology, easy to carring in size, and support for the upcoming several years. It means it suits for future use, not an older device. It will receive software updates regularity and finally, I must say that this is well suited for the price on your hand.
The iPhone SE has no bells and whistles, but it designed with an outdated design with a 'Touch ID'. Here it has a thick bezel and a single-lens camera. For a low-cost, this is a wonderful handset that you must try in 2020.